HSLAA 2015 Photo Gallery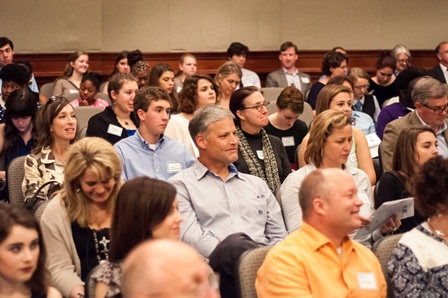 On March 18, 2015, students from thirteen state-wide schools assembled with their parents, teachers, and legislators in "The Tunnel," a subterranean structure that connects the Alabama State House with the Capitol, for a photo session in advance of the 21st annual Alabama High School Literary Arts Awards and Scholarship Competition Awards Ceremony.
After pictures, handshakes, and conversations with friends and colleagues old and new, the students and their guests moved across South Union Street to the Alabama Department of Archives and History Auditorium to receive recognition in fiction, drama, creative nonfiction, and poetry. Six seniors were awarded portfolio scholarships. The ceremony also presented awards to ten literary magazines. Teachers, also, were recognized for their work with the winning students.  Click for a complete list of winners.
This gallery is in progress.